Copywriting Training Courses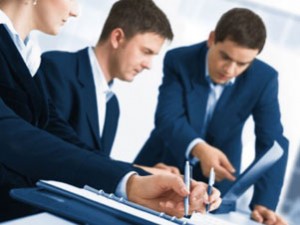 Invest in a brighter future with Buzzwords' one-to-one copywriting training courses – a great opportunity to become a better copywriter, save money for your business, or even launch a new copywriting career! Hello!
Buzzwords currently offers four copywriting courses which are held in the Manchester area. Your investment will give you unique access to the insider knowledge of one of the UK's most experienced copywriters.
Mike Beeson has worked for hundreds of clients in many sectors for more than 20 years, amassing a huge body of copywriting know-how along the way. This expertise is now available to you through Buzzwords' one-to-one copywriting training courses.
The personalised coaching approach enables you to adapt the skills and knowledge made available to you in ways that best suit your personal aims.
"Just wanted to say how much I enjoyed the training yesterday and how useful I found it. My 2 hour drive home flew by because my head was buzzing with all the info you provided during the day. Most importantly, just talking to you and hearing how you work was hugely reassuring and confidence-boosting. Etc. etc."
"Thank you for yesterday. I found the course very useful, particularly the notes which I have already looked back on. Will get in touch for further advice. Thanks again."
Copywriting training courses – tailored for you!
If you want a new (or improved!) career as a copywriter – in an agency or as a freelance – there's no better way to start the ball rolling. Minimum qualifications are a good level of writing skills, lots of enthusiasm and a capacity for hard work! Ongoing support from Mike Beeson will help you negotiate the demands of copywriting as a skill and copywriting as a business.
If you run a small to medium-size business (SME), either you or a colleague could benefit from copywriting training. Writing your own copy could save you big bucks. Alternatively, if you don't have the time or inclination to do the copywriting yourself, your new-found knowledge is sure to give you more confidence when dealing with your advertising or design agency.
If you work in a bigger organisation – in a marketing-related role perhaps – personalised copywriting training will prove invaluable when it comes to applying copywriting techniques. It will boost your confidence and make dealings with web/SEO professionals, advertising and design specialists a more rewarding experience – and one that is easier to measure from a financial standpoint.
How Buzzwords' copywriting training works
Initial assessment
This feature of Buzzwords' copywriting training courses is designed to establish what your expectations are – and how we will achieve them together. An initial assessment (based on phone conversations and e-mail exchanges) will look at your experience, your aims – and your timescale for achieving them. Your assessment with Mike Beeson will be followed up with a provisional course outline tailored to your individual needs, experience and abilities.
The training/coaching
All Buzzwords' training modules are arranged around your own personal schedule at times that are convenient for you. The emphasis is on the practical aspects of copywriting and how these are applied in the real world. Each course focuses on a specific skillset such as website copywriting, copywriting for PR or online copywriting. Alternatively, various combinations of strategic skills are also available in specially-tailored packages.
Buzzwords offers four copywriting courses…
*ALL BUZZWORDS' COURSES ARE PREPARED ON A BESPOKE BASIS. PLEASE SPECIFY AT THE 'ASSESSMENT' STAGE IF YOU HAVE SPECIFIC AREAS OF INTEREST.
Training Course Fees
All Buzzwords' courses are charged at £(ASK) per day.
(Discounts for a second delegate. Larger groups by arrangement.
Multiple days or ongoing training – rates available on request.)
As all Buzzwords' copywriting courses are prepared on a bespoke basis, please allow at least two to three weeks when planning your training dates.
Please pay your course fee no later than two weeks before the course starting date (to allow adequate time for preparation).
Please note that fees are non-returnable.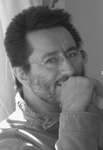 To find out more about the costs and availability of Buzzwords' copywriting training courses, please contact Mike Beeson today to register your interest.
Tel: 01457 764050
"I just wanted to drop you a line to say thank you for today. It was great to meet you and doing the course was a huge help in me understanding what copywriting is all about. I hope that I can make it work alongside my current business and I really appreciate all your advice. Hopefully, I will be in touch soon with some good news about my three month plan!"
"Just wanted to say how much I enjoyed the training yesterday and how useful I found it. My 2 hour drive home flew by because my head was buzzing with all the info you provided during the day. Most importantly, just talking to you and hearing how you work was hugely reassuring and confidence-boosting."
"Thank you for yesterday. I found the course very useful, particularly the notes which I have already looked back on. Will get in touch for further advice. Thanks again."