Marketing Services for Small Businesses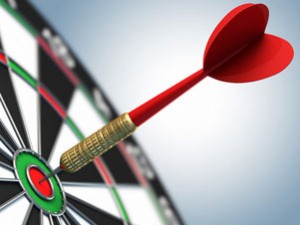 Integrated marketing solutions for SMEs, delivered by a cost-effective combination of offline and online marketing techniques
Buzzwords has considerable experience of delivering integrated marketing services for business owners and managers who run small and medium-sized businesses (SMEs).
As you would expect, the service is based around Mike Beeson's wide-ranging copywriting expertise in areas such as digital and online marketing (websites, SEO and social media), advertising, PR and other forms of offline marketing.
We have specific expertise in business-to-business (B2B) communications across many sectors (as you will see from the numerous examples of Mike Beeson's work throughout this website). SMEs need to know that their marketing services' supplier can deliver an integrated solution that is cost-effective, consistent and of the highest creative and commercial quality.
When you commission Buzzwords for your various marketing activities, you'll be dealing with Mike Beeson personally. That makes for a mutual understanding on both sides. We build up a unique and in-depth understanding of your business; and you get to work with an experienced marketing professional who knows how to provide a wide range of services that will generate success for your business.
Creative and Commercial Marketing Services
Mike Beeson's no-nonsense approach is all about getting things done. It's about having strategic aims in view and then finding the most cost-effective ways of achieving them. For the sake of simplicity, this involves combining online and offline marketing techniques in varying measure.
Online and Digital Marketing
The Internet has created an awesome set of marketing tools. Many of these can be accessed free or very cost-effectively. Successful online and digital marketing is all about blending specific skill-sets (online and offline) to leverage every opportunity.
Offline Marketing
It's crucial to consider offline marketing tools as part of your successful marketing strategy. The proven effectiveness of above and below-the-line techniques should justify your investment in areas such as advertising, PR, direct response and so on.
To find out more about the cost-effectiveness of Buzzwords' Marketing Services, don't hesitate to contact Mike Beeson today. Tel: 01457 764050 or click here to send an email.