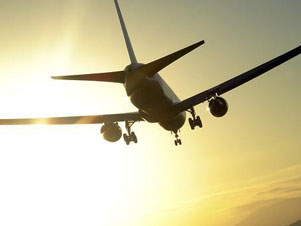 Whether you're a travel agent, tour operator, hotelier or tourism marketer – you'll see sales and visitor numbers really take off with sparkling travel copy from Buzzwords!
Travel copywriting is a deceptive genre that looks much easier than it is. The trick is to wrap the selling points in a dream that is both believable and deliverable. Take a look at the extracts below and discover how a skilful copywriter can transport you to another place.
The Maldives
'A string of pearls in the deep blue Indian Ocean'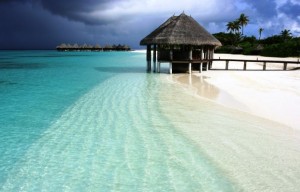 Only those who have visited The Maldives can know how precious paradise really is. With hundreds of islands, coral reefs and sleepy lagoons, here is the perfect setting for a barefoot 'Robinson Crusoe' experience. The keys to this particular paradise also open the doors to the world's finest hotels and spas, basking in their waterside havens of sunshine and opulence… a magnet for serious dreamers.
Buzzwords' brand of travel copywriting has an unashamedly commercial focus. Without being too obvious about it, it's important to make sure the 'tone of voice' is exactly right in all your brochures, advertisements, editorial, websites and other forms of travel writing.
The Seychelles
'Re-discover the Garden of Eden in an archipelago of dreams'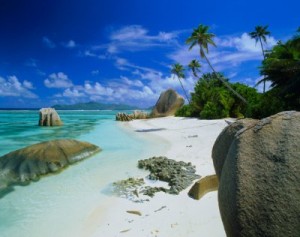 Of the hundred or so tropical islands in this beautiful archipelago, it isn't only Praslin which deserves the 'Garden of Eden' tag. Each of the main islands – and certainly each of the five-star luxury resorts – has its own amazing character. For the Seychellois magic, simply cross the Indian Ocean – four degrees below the Equator – to discover verdant forests, whisper-white beaches, bird sanctuaries and exotic hideaways.
Hiring a travel writer with an intuitive 'feel' for what's right is no easy task. There are thousands of travel industry copywriters out there, each with their own strengths and weaknesses. Finding the one who's right for YOU must surely come back to experience.
New England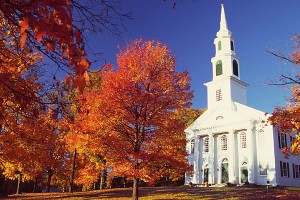 Prepare to be amazed when you see the autumn foliage of New England! Prepare yourself too for the picture-postcard villages of Connecticut, the opulent mansions of Rhode Island, high-quality skiing in Vermont and the Great Outdoors that is Maine.
See for yourself why Americans escape to the mesmerizing beauty of Martha's Vineyard and Nantucket, two unspoilt islands just a couple of hours from Boston, the region's largest and most vibrant city and a major centre of American history and culture.
Mike Beeson's experience includes projects for companies ranging from Airtours at the popular end of the spectrum, to upscale specialists such as Elegant Resorts and itc Classics. Mike also works with various niche operators including HF Holidays who are a major player in outdoor activity breaks.
Florida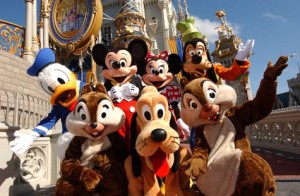 From the irrepressible Mickey Mouse in Orlando to shades of Hemingway in Florida Keys, The Sunshine State is as diverse and exciting as anywhere in the world.
A citrus-fruit climate and vibrant Hispanic culture lend a particular Floridian aura to everything from exploring the Everglades wetlands, to designer label shopping on Worth Avenue, Palm Beach – from padding across South Beach, Miami, to tee-ing off at one of the four luxury hotel resorts featured here.
For an idea of Buzzwords' writing style and skills, take a look at the examples below: 
A Note About Travel Marketing in 2022
As well as looking at wonderful websites and dreamy brochures, travel industry customers want the reassurance of seeing genuine photos and hearing from real people about their own personal experiences. Testimonials, press releases and case studies are therefore ideal support tools for more effective marketing – as are videos that feature recent reviews and the views of real people. Social media sites also provide marketing professionals with opportunities to relate more closely to their customers. Travel may be about escapism, but the new reality is: customers want hard evidence that the dream they're buying into can be verified before they pack their bags.
To find out how Mike Beeson's experience as a travel copywriter can make a measurable difference for YOUR business, why not get in touch today for a friendly, no-obligation chat. Tel: 01457 764050 or click here to send an email.