Case Study Copywriting That Works!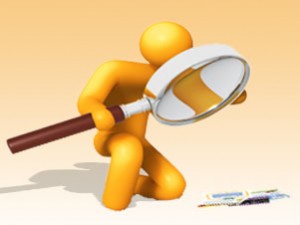 You too can benefit from Buzzwords' vast experience as a case study copywriter for companies across the UK
Effective case study copywriting is all about building on the goodwill your products or services have created for your customers. It's also about making sure all your success stories are used in as many ways as possible.
There's no doubting the versatility of case studies. Not only do they provide the perfect third-party endorsement (which is the cornerstone of all successful PR). Case studies are also extended testimonials that go into detail about what your company has done for others.
Most businesses have dozens of success stories they'd love to talk about. If this sounds like you, now's the time to put Buzzwords' skills to work! Click on the links below to read about the success stories of Buzzwords' clients!

Case studies written for Amtico…
Case studies provide you with so many marketing opportunities…
The versatility of case studies not only makes them an invaluable marketing and PR tool as well as an important part of Buzzwords PR Packages. It also means that your budget goes further – simply because you can make the most of Buzzwords' copywriting skills to adapt the same case study for use in a variety of applications:
When you're busy with regular newsletter copywriting, don't forget that your latest case study (or case studies) can form the basis of a really strong feature story.
Make sure your case studies are an integral part of any website copywriting project. They provide valuable content for the search engines as well as that all-important third-party endorsement which is so essential for successful PR.
If you produce Annual Reports, it's always a good idea to integrate relevant case studies as part of your annual report copywriting strategy. What better way of illustrating your company's specific expertise and new developments throughout the year. Case studies can reinforce your company's reputation in its main markets – never forgetting that the human element of these marketing cameos (complete with good photography and graphics) will surely lighten up all those facts and figures.
Well-written case studies make impressive sales aids, especially with writing of the highest quality – and when the case studies themselves are bound and printed in an attractive design format. As marketing collateral, case studies are persuasive documents which can be used to great effect – before, during and after a sales meeting. You should also consider using these documents as part of your regular direct mail campaigns.
Good reasons to use Buzzwords for your next case study project…
Experience – Buzzwords has written hundreds of case studies for major companies like Amtico (flooring) and Pilkingtons (Quilligotti), as well as many less well-known, but equally important, businesses.
Interviewing skills – (telephone or face-to-face). Five years' copywriting experience involving the profiling of a wide cross-section of businesses for the Manchester Evening News have given Mike Beeson that important 'edge' in knowing when and how to prompt people. (Mike is also a member of the National Union of Journalists.)
Marketing perspective – Mike Beeson's 20 years' copywriting experience means he brings an unrivalled breadth of experience and insight to every project.
Pre-agreed pricing – Everything is agreed beforehand so there are no nasty surprises further down the line. Regular commissions also attract 'block discounts' to give you even greater value for money. (Please feel free to commission a single case study before making any further commitment.)
Total professionalism – You can take it for granted that all work undertaken by Buzzwords will be of the highest professional standard: top quality writing, a respectful approach to your clients, and total confidentiality in all our dealings.
To find out how Buzzwords' Case Study Copywriting services can maximise the potential of YOUR customers' success stories, please contact Mike Beeson today. Tel: 01457 764050 or click here to send an email.