Training courses for copywriting careers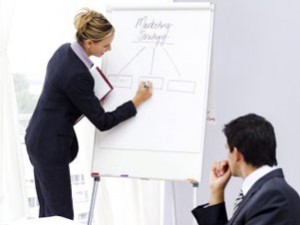 Copywriting training that could turn you into a superb freelance copywriter with an exciting new career!
Mike Beeson's 'Copywriting Career Course' can provide you with 'inside track' information about how to set yourself up as a self-employed freelance copywriter. In these days of gloomy economic forecasts, it's good to know there are still opportunities for bright, enterprising types!
This course is based on Mike's 30 years' experience as a copywriter – so it's got 'authenticity' stamped all over it. It has to be said, however, that starting up as a freelance copywriter is no easy ride. The course will certainly equip you with the raw material and information you need to start off on the right foot. Making the whole thing work, however, will require lots of enthusiasm and commitment.
Think you can you hack it? If the answer is 'Yes', then call me today on 01457 764050.
"I just wanted to drop you a line to say thank you for today. It was great to meet you and doing the course was a huge help in me understanding what copywriting is all about. I hope that I can make it work alongside my current business and I really appreciate all your advice. Hopefully, I will be in touch soon with some good news about my three month plan!"
"Just wanted to say how much I enjoyed the training yesterday and how useful I found it. My 2 hour drive home flew by because my head was buzzing with all the info you provided during the day. Most importantly, just talking to you and hearing how you work was hugely reassuring and confidence-boosting."
"Thank you for yesterday. I found the course very useful, particularly the notes which I have already looked back on. Will get in touch for further advice. Thanks again."
Course Content
Setting up as a copywriter
Get yourself a website! Write it yourself – it's your own best advertisement as a copywriter.
Website design options: bespoke, WordPress, CMS, blogs etc.
Do you have the skillsets? How do you know if you're good enough?
Read, write, practise. Prepare yourself. Hit the ground running.
Specialist or generalist? Capitalise on your past experience – make use of personal contacts.
Self-discipline – it's essential to your success.
Do you need an office? The pros and cons of working at home.
Should you work with a designer or art director?
The business aspects
Legals: sole trader, partnership or limited company?
Do you need an accountant or book-keeper?
Keeping financial records. Is software like Sage useful?
What about tax and VAT?
What records do you need to keep?
How to prepare invoices and chase outstanding bills.
Working capital, loans and overdrafts, investing in expansion, employing staff – or using freelancers.
Building a portfolio
How to build your portfolio or 'book' when you're starting out
Organising your work by date and category – or by client
Presenting your work – laptop and projector – or case.
Responding to online or telephone enquiries – e-mailing PDFs and support material
Using your website as a portfolio
How much to charge
By the hour, day or word? Retainer fees?
How much are you worth?
When to ask for a deposit.
Justifying your rates to a client.
Dealing with client price objections.
Overcoming your own 'price shyness'.
How to win clients
Do your own SEO and raise your online personal profile using article marketing, blogging/guest blogging and social media marketing
Online PR
e-mail marketing and using e-newsletters
Offline PR and snali-mail -shots – do they still work?
Telemarketing
Networking
Training Course Cost
All Buzzwords' courses are charged at (£ASK) per day.
Discounts for a second delegate. Larger groups by arrangement.
Multiple days or ongoing training – rates available on request.
As all Buzzwords' copywriting courses are prepared on a bespoke basis, please allow at least two to three weeks when planning your training dates.
Please pay your course fee no later than three weeks before the course starting date (to allow adequate time for preparation).
Please note that fees are non-returnable.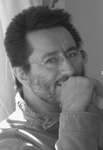 To find out more about the costs and availability of Buzzwords' copywriting training courses, please contact Mike Beeson today to register your interest.
Tel: 01457 764050