Construction Copywriter – 'For Your Future!'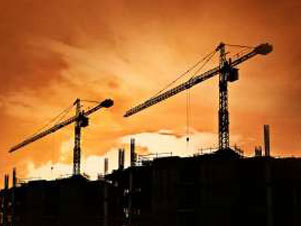 Look beyond Brexit with an experienced construction copywriter who can help you embrace a future of opportunities…
Maximize your opportunities in the post-Brexit world of UK construction with bold, new marketing initiatives – and the support of an experienced construction industry copywriter like Mike Beeson. 
Take a look at Buzzwords' work in your sector – online PR, article marketing, link building and, of course, website copywriting itself.
Is your website earning its keep? Have you considered SEO copywriting (search engine optimisation)? Or what about a complete design and copywriting makeover? Buzzwords can handle all this – and more.
So-called traditional marketing methods should never be overlooked. Brochures, PR, press advertising and exhibitions are all Buzzwords' specialities. Combining offline and online copywriter skills in ongoing integrated marketing campaigns is the key to your future success.
Follow this link to a BIM construction industry article written in 2018 by Mike Beeson.
The examples below will give you an introduction to Buzzwords' construction industry copywriting experience:
To find out how Buzzwords' construction copywriting services can benefit YOUR business, don't hesitate to contact Mike Beeson today. Tel: 01457 764050 or click here to send an email.