Need an Experienced Financial Copywriter?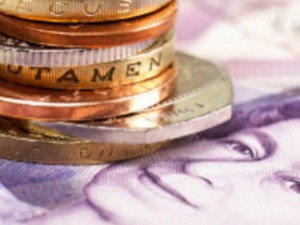 Talk to Buzzwords today for
effective financial copywriting
that unlocks hearts and minds
with powerful, pin-point prose.
Just when we thought the problems of 2008 were behind us – along comes Brexit!  Once again, the economic environment is plagued by uncertainty.  And once again, the services of an experienced financial copywriter were never more necessary.
Winning client confidence through persuasive and authoritative copywriting is absolutely crucial.  That applies across so many sectors from banking and building societies to insurance, accountancy and financial advisers. In the face of sceptical audiences, marketing messages must have the ring of credibility.
Financial copywriting solutions for 2020
The EU Referendum will change the UK's fiscal landscape for many years to come.  Inevitably, this will colour everyone's approach to financial affairs, especially when it comes to maximising returns on investments.
It's likely that the lower overheads and operational efficiencies of online commerce will further consolidate its position as the future of financial dealings.  Everyone involved  in the marketing of financial products and services will be looking for new and innovative ways to develop their sales proposition.
At the same time, integrating innovation with proven marketing techniques will provide the continuity and predictability that markets need. Buzzwords has been involved with all aspects of financial copywriting for many years.  More recently, projects have included creating websites and landing pages, SEO and working in tandem with web developers.  Historically, the emphasis was on writing and designing brochures, mailers and newsletters of every type.
How do you choose a Financial Copywriter?
Should you go for an out-and-out specialist with little or no experience outside the financial markets? Or should you go for a copywriter whose perspective on financial copy is influenced by the wider world, other markets and a wide range of copywriting skills? Buzzwords scores on both counts.
Mike Beeson has wide experience of copywriting in the financial and commercial world. Likewise, as you will see from browsing this website, there are few copywriting skills that Mike doesn't have. Credibility and experience is a highly potent mix – and it could be working in your favour!
All of this demonstrates Mike Beeson's versatility as a financial copywriter.  If you'd like a no-obligation chat about any of your future copywriting projects – including prices and timescales –  contact Mike Beeson today:
Tel 01457 764050 or click here to send an email.