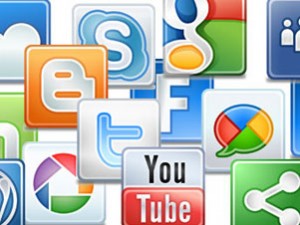 At Buzzwords, we don't just talk about social media – we do it! In a matter of days, we could have your company's social media marketing  programme in place and generating the business benefits that only social media can bring.
So what is Social Media – and what's all this talk about Social Media Marketing?
You'd have to be a hermit not to be aware that social media is all around us. Sites such as Twitter, Facebook and YouTube are now household names.
As far as business goes, there may be some scepticism about its effectiveness, but this is largely because so many companies don't truly understand what social media marketing is all about.
Whichever side of the divide you're on, take a look at the video below and find out more about the many ways that Buzzwords can help you harness the power of social media to create unique inter-relationships between you and your customers. Tailor-made for the 21st century, social media is the ultimate PR tool.
Social Media is the future of Marketing and PR
The Internet has empowered consumers like never before. Not only is in-depth information available at the click of a mouse. The interactive nature of Social Media also means they can discuss, evaluate and publicise their views in real-time among like-minded peer groups.
Overnight, marketers have had to respect this shift in the balance of power and pay heed to what's being said about their company online. Marketers also benefit of course from the massive exposure that Social Media can generate.
Companies with a command of the Social Media language can easily gain a competitive advantage that will utlimately translate into increased sales. The chart below shows the 'virtuous circle' associated with the Social Media process. So many aspects of this are totally new to the marketing mindset; that's why it's vital to make sure you're part of the Social Media future.
The Virtuous Circle of the Social Media Process…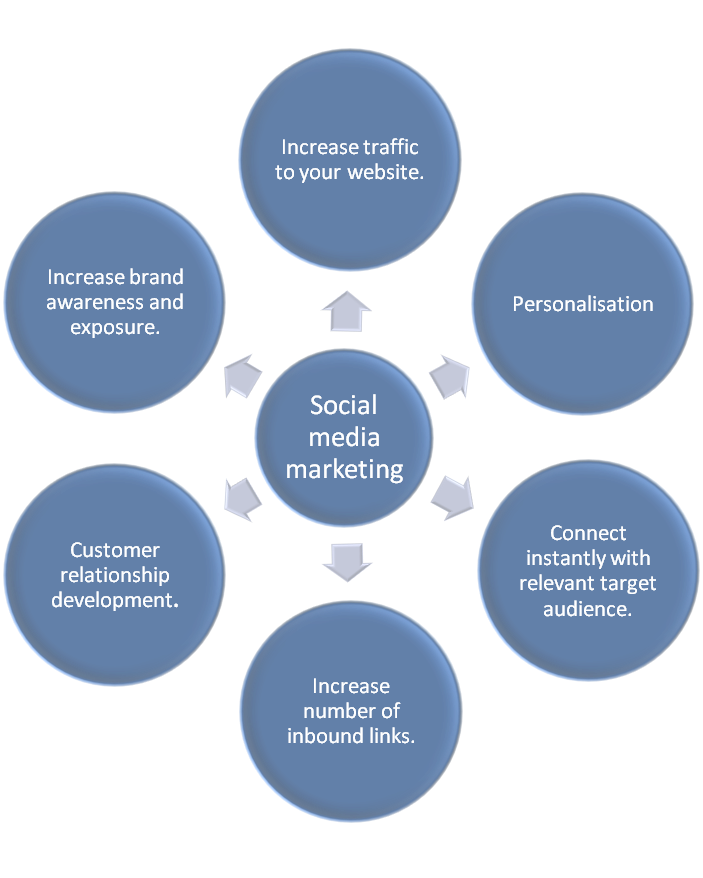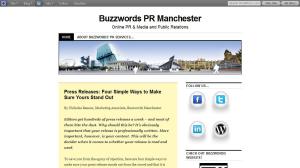 A blog should be at the heart of your social media strategy.
Search engines love blogs; blogs are key for SEO as they provide huge amounts of up-to-date content.
A blog is a great space for company updates & related articles. They can act as an extension to your website!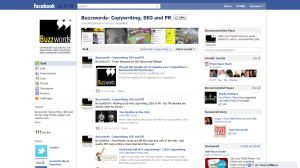 Facebook is the number one social networking site in the world!
Facebook enables businesses to build relationships with new and existing customers!
Business pages have built-in functionality with a potential that is largely unrecognised
Twitter is a micro-blogging service that was founded in 2006. Today, it's an international phenomenon.
Twitter enables you to segment your target market.
It allows you to converse with your market, make and mange connections with prospects, customers, bloggers and other influencers.
'Tweeting' will also help to improve company rankings in search results!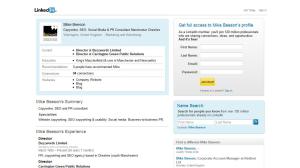 LinkedIn can be used to generate new leads!
LinkedIn can be used to network with others in your industry.
Find vendors on LinkedIn to outsource services where you're not an expert.
LinkedIn will benefit your SEO. Google gives LinkedIn company and personal profiles high authority and ranks them well.
Create your own channel and customer base.
Viewers can subscribe to that channel. Businesses can then send out e-mails to those subscribers.
Videos create links and boost your SEO rankings. Now that Google owns YouTube, there's the added benefit that a video on YouTube automatically goes into Google's search engine.

What we offer
"Our social media marketing package will get your campaign started quickly and effectively!"
We will arrange an initial consultation to identify your specific needs
'Social Media Mapping' – We will recommend the most appropriate Social Media tools for your business
We will then set up the social networks you require eg. Twitter, Facebook, LinkedIn etc.
We will configure the profiles so they are rich in keywords, and are easily visible on Google searches.
We will then inter-link all the social networks so they work seamlessly with each other.
Take the first step towards turning social media into an effective marketing and PR tool by contacting Mike Beeson today! Tel: 01457 764050 or click here to send an email.