Choose A Copywriter With Confidence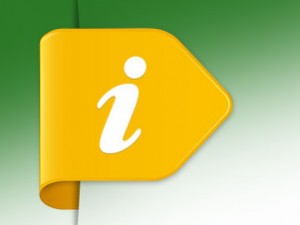 An impeccable copywriting pedigree covering many market sectors and copywriting skills makes Mike Beeson unique among freelance copywriters in the UK…
For over 20 years, Buzzwords has provided freelance copywriting and PR services for advertising agencies, SMEs and blue-chip organisations throughout Manchester, Cheshire and North West England. (Not to mention dozens of towns and cities across the UK!)
More recently, the emphasis has been on online copywriting and marketing – website copywriting and SEO, article marketing, online PR, Pay Per Click Advertising (PPC), landing page sales letters, e-mail marketing and online newsletters.
Buzzwords has been built on the vast copywriting experience of Mike Beeson.  Listed below are just some of the many hundreds of clients who have benefited from Buzzwords' freelance copywriting, PR and online marketing expertise:
Freelance copywriting for blue-chip organisations
It's no coincidence that Buzzwords has a track-record of providing high quality freelance copywriting solutions for so many high-profile 'blue-chips'. Bringing a creative and commercial perspective to every project is your guarantee of cost-effective freelance copywriting. And if you need any more convincing, take a look at the diversity within the client list below:
Kellogg's, Nichols plc (Vimto etc), Cussons, Amtico, LEGO, Airtours, Elegant Resorts, Great Universal Stores, Littlewoods, Empire, Grattan, Damart, Fine Art Developments plc (Express Gifts etc), Royal Doulton, Royal Crown Derby, Co-operative Wholesale Society, Manchester Evening News, Campaign magazine, Johnsons Dry Cleaners, British Council, Environment Agency, North West Development Agency, Marconi, Siemens, Chloride, GEC-Plessey (GPT), Carbo plc, Cerestar, Mercedes-Benz, Iveco, RMC, Redrow Homes, David McLean Homes, BDO Stoy Hayward, Evertaut, Girobank, Co-operative Bank, MBNA, Royal Insurance, U-NET, Cheshire Building Society, West Bromwich Building Society, TNT Worldwide, Business Links (various), Manchester Metropolitan University, Sheffield University, British Airports Group.
To discuss ad hoc or regular freelance copywriting assignments, call Mike Beeson today on 01457 764050
Freelance Copywriting for SMEs
Buzzwords welcomes the opportunity to work for small and medium-sized companies. With vast experience in many business sectors – food, construction, financial services, industry, technology and so on – Mike Beeson provides go-ahead companies with an unrivalled copywriting and PR resource at very affordable rates.
And when you need a more 'complete' service, Buzzwords works with a wide range of highly professional designers, printers, photographers and website specialists. To discuss a specific freelance copywriting project – or if you're looking for a more substantial and ongoing involvement – don't hesitate to call Mike Beeson today on 01457 764050
Freelance Copywriting for Advertising and Design Agencies
Mike Beeson has worked for hundreds of advertising and design agencies throughout the UK.  Life's much easier working with a copywriter who knows how agencies work and what's expected in a freelance copywriting role. We're talking about almost any project from advertising to PR, from direct marketing to website and SEO copywriting. Whatever the job, you'll find Mike Beeson very easy to work with.
Freelance Copywriting Rates
You'll find that Buzzwords' freelance copywriting rates are highly competitive – and probably much lower than you expect!
As a client – especially as a new Buzzwords client or someone new to copywriting or briefing a copywriter – you will obviously want to know what your copywriting work is going to cost.
Buzzwords' aim where freelance copywriting rates are concerned is to negotiate a price you're happy with – and stick to it.
As there are so many variables associated with many differing types of copywriting project, it's impossible to produce a 'menu' of freelance copywriting rates.
If you have a copywriting project in mind, why not call Mike Beeson today for a ball-park estimate. You'll be pleasantly surprised at how flexible Buzzwords can be!
Manchester-based freelance copywriting services
For an enthusiastic response to your next freelance copywriting project – whether you're based in Manchester, Cheshire, the North West or beyond – Buzzwords is open for business!
To discuss ongoing freelance copywriting projects, or a specific copywriting job, contact Mike Beeson today. Tel: 01457 764050 or click here to send an email.