Behind every ad you see or hear is an advertising copywriter. Behind every ad you ignore or act upon is a writer whose ability may influence your behaviour. There are of course many other reasons why ads succeed or fail, but it's the copywriter's responsibility to come up with great ideas that work with your target audience.
It's worth considering for a second the huge scope of advertising. Wherever you look, you will see and hear advertising messages – on TV and radio; in the press (local and national); in magazines; direct mailings; on packaging; online (Adwords and banner ads); sponsorship and placement advertising on TV; at sports venues and many more public and social venues. There's outdoor (poster) ads; recruitment ads, and lots more.
You can divide it into consumer and business-to-business advertising, and use it to achieve many different goals – to buy or order a product or service; join a club or association; to subscribe; visit a website; or support a media relations campaign.
Yes, advertising is a great support medium. It can create a massive impact and change human behaviour immediately (or over a period of time); and it's a great lead generator in a hundred different sectors. Advertising can be used to support online marketing, as a standalone medium, or as part of an integrated marketing campaign. Whichever way you look at it, advertising cannot be ignored and its influence is as great in today's online era as it has ever been.
The scope for a copywriter to peddle his craft is enormous – as are the opportunities for clients to use this proven and powerful tool to generate impressive commercial results.
How an advertising copywriter mixes the magic
Great copywriting needs total preparation. Any copywriter worth his salt won't write a word until he has as much information as possible about the target audience, the product or service being sold, and deciding how the audience will respond to the copywriter's overtures.
This is obviously critical with business-to-business advertising. Equally, in the consumer marketing sphere, having a complete understanding of the product or service – and then going the extra mile to find out what would really fascinate the reader – will pay big dividends when it comes to writing an original and creative ad that still manages to embrace the unique selling point (USP).
Nowadays, what used to be called 'desk research' is available at the click of a mouse. Talking to clients or agency colleagues is also vital to gaining an understanding of the 'brand personality'. Looking at the profile of the target audience, and the media in which the ad will appear, are other essential starting points.
The Advertising Copywriting Process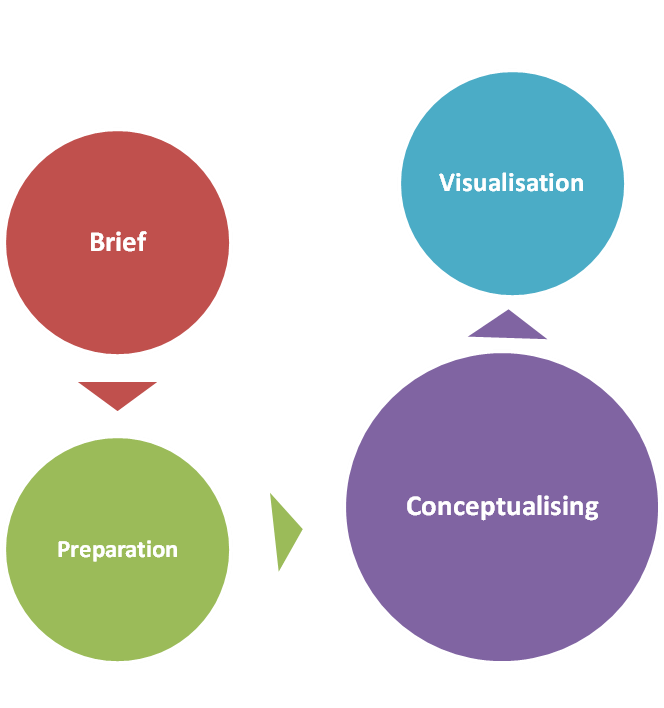 For many products and services – B2B or consumer – the media mix will suggest itself. The challenge for the advertising copywriter is to develop a writing style that best suits a particular medium.
For a writer working in an ad agency, the type of work will be dictated by the agency's client list. A freelance writer, on the other hand, may be called upon to write anything from radio ads to off-the-page 'direct response' ads, from trade press ads to glossy magazine fmcg advertising!
The demands of different media clearly place different demands on the copywriter. Direct response ads usually involve longer, descriptive copy with an all-embracing, benefit-led headline. Trade press ads often rely on a clever headline that links in with the photographs used, minimal text – and maybe a few bullet points . 'Consumer' ads, on the other hand, often look to brand development through a discrete campaign that may involve memorable or humorous headlines, powerful visual connections and an immediate emotional empathy with a consumer's needs.

How it all works
What comes first? The chicken or the egg – the words or the pictures? An advertising copywriter will usually work with an art director as a team. Whoever comes up with the best idea that also meets the brief (ie. relevance) will start the ball rolling. Once a concept has been agreed, it is then fleshed out in words and pictures, firstly to see if it has wings and secondly, to see how it compares with other ideas for that particular project or campaign.
It's important to be ruthless with ideas that don't quite measure up. Trying to 'force' an idea to work usually means it's a weak concept that should be rejected. Selling your ideas to the client is always easier when you believe in them.
Make sure you choose experience
Working under the Buzzwords' banner, Mike Beeson's copywriting experience covers a 20-year period. During this time, Mike has worked for hundreds of advertising agencies and design consultancies in Manchester, Cheshire and across the UK – not to mention a broad cross-section of direct clients ranging in size from international blue-chips to SMEs.
The scope of Buzzwords' work includes everything from corporate advertising to recruitment advertising, radio advertising to trade press ads, pay-per-click ads to direct response advertising.
When you need more than an advertising copywriter
If you need a complete advertising package including a copywriter, designer (and maybe advice on media), Buzzwords can help. We're talking about design and visualising, photography, creating media-ready artwork and media buying.
To find out more about Buzzwords' advertising copywriting services, contact Mike Beeson today. Tel: 01457 764050 or click here to send an email.