Annual Report Copywriting Goes Strategic!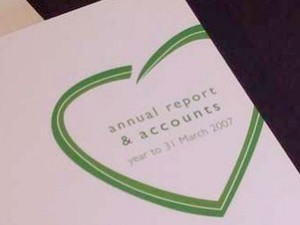 Buzzwords' approachable narrative content combines essential marketing gravitas with a fluent copywriting style…
One of the reasons you're reading this may be because your expectations of annual report copywriting are very high. After all, your organisation's annual report is probably the most important PR document you'll produce this year!
High quality writing is therefore essential for setting out in the clearest terms what's been happening – and what your plans are for the future.
Writing annual reports is all about creating narrative content that will interest your organisation's various stakeholders. These diverse audiences range from shareholders to journalists to employees, local government and more.
For their own reasons, each of these groups will be looking to your annual report for information on policy, performance and planning for several years ahead. It's the copywriter's job to set your past, present and future activities in a meaningful context.
To achieve this, the information must be easy to digest yet carry a certain 'authority'; it must be informative yet concise; and be well organised yet effective in telling that year's story.
Click on the link to see an example of Buzzwords' work:
Issues which the copy must address
Key statements from key people – annual review and future prospects
Strategy and targets linked to financial and non-financial Key Performance Indicators (KPIs)
Operational review: the marketplace – and the marketing
Products and services profiled. Competitor comparisons
Information about employees as a resource for future change and success
Case studies, testimonials, performance analysis
Risk management and mitigation – putting resources in place to maximise future value
Corporate Social Responsibility (CSR) – the backdrop to performance and rewards
The processes involved
Annual report copywriting doesn't exist in isolation. To achieve the best results, Mike Beeson will interview your key people as well as collecting and co-ordinating all relevant facts and figures.
For optimal visual impact that complements the commercial concept underpinning your annual report, Buzzwords will work closely with your designers. Alternatively, we can handle the entire process on your behalf – copywriting, design and print, plus any online requirements.
To find out more about Buzzwords' annual report copywriting, contact Mike Beeson today. Tel: 01457 764050 or click here to send an email.