Copywriting Courses for PR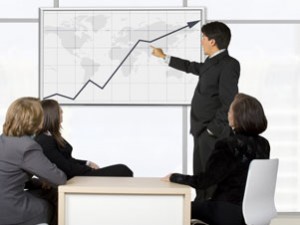 A cost-effective introduction to the copywriting essentials of PR
Benefit from Mike Beeson's experience by signing up for Buzzwords' copywriting courses for PR!  Learn copywriting techniques that are essential to the functioning of a true PR professional – writing news releases; knowing what editors want; writing articles and features; how to put together a persuasive case study; how online PR works; and the importance of social media. 
"I just wanted to drop you a line to say thank you for today. It was great to meet you and doing the course was a huge help in me understanding what copywriting is all about. I hope that I can make it work alongside my current business and I really appreciate all your advice. Hopefully, I will be in touch soon with some good news about my three month plan!"
"Just wanted to say how much I enjoyed the training yesterday and how useful I found it. My 2 hour drive home flew by because my head was buzzing with all the info you provided during the day. Most importantly, just talking to you and hearing how you work was hugely reassuring and confidence-boosting."
"Thank you for yesterday. I found the course very useful, particularly the notes which I have already looked back on. Will get in touch for further advice. Thanks again."
Course Content
Writing Effective and Usable Press Releases
Find out the difference between a news release that editors will use – and a piece of blatant self-publicity. What's the best way of structuring your release? Are there any rules and, if so, what are they?
How do you write a great headline? What about including quotes? What are 'Notes for Editors'? And what are the best ways of unearthing the information you need to create a newsworthy story?
These (and more) are the perennial questions that occupy the hearts and minds of experienced PR practitioners and beginners alike. Mastering the techniques of writing press releases is essential for all PR and marketing professionals who are in any way involved with media relations campaigns.
How To Write Killer Case Studies
Learn how to project the true value of a corporate success story in a freeform or structured case study format. Crucially, find out how to maximise the impact of this most powerful of PR writing skills?
Find out how to put together an authoritative and persuasive case study; how to conduct a face-to-face or telephone interview; and how to research and cross-edit existing collateral to provide the essential information you need.
Discover the versatility of your case study content and how you can adapt it for use in newsletters, sales aids, websites and annual reports.
Realise the enormous potential of the extended testimonial that is implicit in every case study and create the ultimate PR vehicle by using 'third party endorsement' in the most dynamic yet subtle ways.
Article Writing for SEO and PR Success
Gain a key understanding of the role that crystal-clear article writing plays in achieving editorial success. Find out about the vital link-building role that quality content plays in search engine optimisation (SEO).
Recent months have seen the emergence of articles as major determinants of SEO success. As with all online content, however, what you write should appeal primarily to your target audience in the quality of its content; the clarity of its structure; and the persuasiveness of its argument.
This course component also shows you how to write exceptional articles by following a proven journalistic structure. As a PR tool, the writing of high quality articles for both online and offline audiences is a timeless skill whose importance is now greater than ever.
Newsletter Copywriting and Techniques That Work
Uncover the secrets of successful newsletter copywriting! Seeing newsletters in context… What are they for? What can they achieve? What are the limitations?
Learn how to apply journalistic techniques as part of your editorial and news-gathering strategy. (How to make sure you don't run out of story ideas after Issue One!) Tailor your writing style and content for both internal and external communications. How do online and printed newsletters differ? Compiling an editorial calendar that cross-fertilises all news stories within your company.
How to be pro-active in the search for 'news'. Keeping employees and management in the frame. Communicating with your company's 'publics' – staff, suppliers, clients, shareholders, local interest groups.
Linking newsletter stories to more detailed information on the company website. Re-writing mainstream PR stories for the newsletter format and audience.
SEO Writing for Online PR, Blogs and Social Media
How much will it cost?
All Buzzwords' courses are charged at (£ASK) per day.
Discounts for a second delegate. Larger groups by arrangement.
Multiple days or ongoing training – rates available on request.
As all Buzzwords' copywriting courses are prepared on a bespoke basis, please allow at least two to three weeks when planning your training dates.
Please pay your course fee no later than three weeks before the course starting date (to allow adequate time for preparation).
Please note that fees are non-returnable.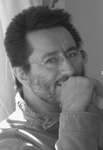 To find out more about the costs and availability of Buzzwords' copywriting training courses, please contact Mike Beeson today to register your interest.
Tel: 01457 764050