A REPUTATION FOR EXCELLENCE –
IN COPYWRITING, SEO AND PR SERVICES
Buzzwords offers a wide range of copywriting, SEO and public relations services to every type of business throughout the English-speaking world! Our reputation is based on providing quality services within a strategic marketing framework. On that basis, cost-effectiveness is something that all Buzzwords' clients can take for granted.
We are not 'wordsmiths'. Rather, we provide strategic business insights where the aim is always to improve your bottom line. There are copywriters who simply do what you tell them – then there are professionals like Buzzwords who are keen to join in your business conversation and add the value your business deserves.
Please take a closer look at the wide range of services provided by Buzzwords, then contact Mike Beeson today for a full run-down of the available business options.
"I've been copywriting for longer than I can remember – putting big-name companies on the map, and establishing smaller businesses as a force for the future.
"Whatever stage you're at in your business development, I would love to work with you on your future copywriting and PR projects. To start the ball rolling, get in touch today!"
Mike Beeson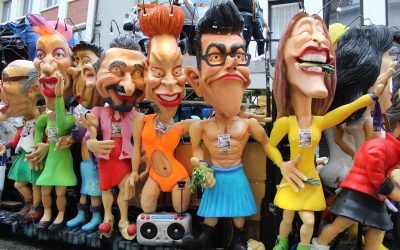 How's your sense of humour? Try this for size… Do you find The Trump funny or laughable? Amusing or risible? And are you puzzled sometimes when people find things funny and you're left scratching your head?
read more
---