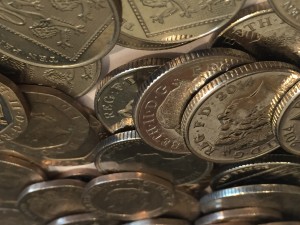 'Change' is the word on everyone's lips at the moment. You'll probably hear it whispered in the same breath as Brexit. The good news is: business will always adapt to economic change – and, as the handmaiden of marketing, copywriting will never be far behind.
For copywriters, 'change' is a way of life. First came the Internet; then Google; then SEO. All of these changes, and more, transformed the world of copywriting in little more than a decade. In this context, Brexit is little more than a blip. Dare it be said: the word 'opportunity' has even been heard in some quarters!
'Opportunity' Is The Brexit Keyword
The enforced changes we all have to face in the post-Brexit era will bring new and unexpected opportunities for those who are ready to exploit them.
In the world of business, that means new and improved marketing. In the world of marketing, it means persuasive copywriting, inviting content and innovative channels that will best bring piggy to market.
Bear in mind that this is a new scenario where consumers' pockets could well be raided by a depleted pound, rising inflation and a receding economy. With a little judicious aforethought, however, copywriting will stand out as the most flexible tool for achieving marketing success. New opportunities exist in new markets. For existing customers, fresh approaches can be devised to out-strip the competition.
Anyone who runs or manages a business will be on the lookout for OPPORTUNITY. And although the dust has far from settled on the UK's rapidly evolving political and economic landscape, those who are prepared to take measured risks will surely create new opportunities. 
The range of cost-effective options in the copywriting tool-box will give adventurous marketers plenty of scope to explore new and different avenues. Take a look at the sector-specific examples below which illustrate where Buzzwords can provide the flexibility you need in today's changing world.
In the turbulent world of financial services, it's important to be one step ahead. If anything, the loosening of UK fiscal control and the lifting of the dead hand of Brussels' bureaucracy can only benefit this dynamic sector. Post-Brexit headwinds may create some short-term setbacks, but Britain leads the world in this sector – and there's no reason to think that this will change. Informed financial copywriting will continue to oil the wheels of future commercial success.
Armageddon has been forecast for the UK property market for nigh on a decade. So far, nothing dramatic has come to pass. The boom times – especially in the London market – may gradually be losing their lustre, but a continuing shortage of property combined with low interest rates look set to bolster this sector for a year or three yet. Innovative marketing supported by creative copywriting ideas and flawless execution will continue to attract buyers in a defiantly buoyant market.
One month on from the EU Referendum – and employment figures look impressively stable. It may be too early to tell what impact the Brexit 'shock' will have on the jobs market, but client companies and candidates will all benefit from a coherent approach to recruitment marketing that balances the needs of all parties. Government policy will support employment as far as possible so there's no reason to think companies and employment consultants will be retrenching any day soon.
The UK tourist industry is a two-way street. Terrorism fears and an anaemic exchange rate for the pound will inevitably have consequences for the price-sensitive overseas' travel markets. Domestic tourism, on the other hand, will benefit from Brits who want to holiday at home and foreign tourists whose relatively strong currencies will go much further when it comes to enjoying the UK's heritage, lifestyle and areas of outstanding natural beauty. Whatever the eventual outcomes of Brexit and its effects on the macro-economy, there will always be travel marketing opportunities to exploit.
New markets and new employment opportunities will demand ongoing training to keep UK plc in a competitive position. Likewise for companies at home who want to maximise on whatever opportunities present themselves. Marketing in particular will have a crucial role to play. As a small part of that, it will be extremely useful for companies' marketing departments to keep abreast of the latest copywriting and SEO techniques!
What Do You Think?
What are the other parts of the UK economy that could see big changes after Brexit? Do you think we're all fretting too much about the future? And will the country achieve even greater heights without the bureaucrats of Brussels holding us back?
For more information about Buzzwords' post-Brexit copywriting services, contact Mike Beeson today! Call 01457 764050 or e-mail open@buzzwords.ltd.uk