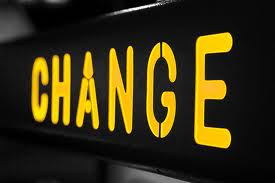 Who would have thought just five years ago that SEO Services would  be a fully paid-up member of the copywriting fraternity.  And yet, Buzzwords now has a new website page of the same name which we're promoting through Online PR (practise what you preach, eh!).
In many ways, it's no surprise that SEO and copywriting have become such close  bedfellows.  If you look at the main elements of SEO that Google is rewarding in the wake of its many Panda Updates, you'll see that the 'quality content' which is now top of the greasy SEO pole does in fact refer back to copywriting skills.
Quality content is essential to the various skill sets used in link building programmes.  I'm thinking here of Online PR, for instance, or Corporate Blogging, On-page SEO Copywriting and Article Marketing.
It's fortunate that copywriting now forms the central essential skill required for basic SEO.  I've been writing offline press releases and articles for many years.  Not far behind is the time spent on website copywriting, blog writing and social media posts.
Clients sill think that SEO is a black art that requires an in-depth knowledge of HTML and other esoteric online tricks.  I'm not saying that a knowledge of this aspect of SEO inputs doesn't help – it does.  Five years ago, I was so much in awe of  this type of geek-speak – I decided to take a course in  it!
As a website copywriter, I appreciated being able to go 'behind the scenes' as it were.  It allowed me to look web designers in the eye and – yo! – I could even join in their geeky conversations.  SEO is a similar discipline in so far as it demands enormous attention to detail.  Where it differs is in the sheer application that's needed over many weeks to achieve a highly specific goal.  Applying On-page SEO is usually relatively quick.  Link building on the other hand calls for perseverance of a totally different order.
Writing high quality articles and guest blog posts calls for intellectual stamina that would exhaust many people – especially when they're trying to combine this kind of SEO activity with other 'day job' activities! That's why hiring professional copywriters (with enough insight into SEO to really make a difference) is now a sensible option, especially for owners of small to medium-size businesses who want real value for money that doesn't involve being blinded by science.