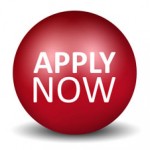 Recruitment consultants will be only too aware that an experienced recruitment copywriter can play a major role in their marketing success.   
With a certain amount of experience, you'll be confident in your ability to write those killer ads that attract high quality applicants. And yet… how confident are you in your ability to cast your net wider and use integrated marketing techniques to bring in high quality clients? 
This is a marketing challenge of a different order requiring more than a modicum of strategic thinking.  It involves standing back from the fray and coming up with a plan.  Rather than spending your time fire-fighting and responding to situations on a day-to-day basis, it may be time to delegate a lot of what you do to a freelance recruitment copywriter. 
Not only will this free-up time to focus on landing new clients.  It will also hand responsibility for a range of specialist copywriting tasks to someone who performs them proficiently and cost-effectively on a daily basis.  With your new-found freedom, you can concentrate on The New Business Plan!  
Consider your options… 
All recruitment consultancies are different so there's no 'one-size-fits-all' marketing solution.  That said, having a copywriter in place will allow you to implement a range of options speedily and professionally. 
This may involve a little trial and error at the outset.  Not all techniques work for all businesses, but most copywriting techniques can be used for 'split-test' comparisons. 
A challenge that faces so many marketing people nowadays is how to narrow down the bewildering array of online and offline options so they fit in with both your strategy and your budget.    One answer may be to create a simple 'shopping list'.  You can then evaluate the likely success of every item in the context of your New Business Plan. 
Without over-analysing the situation, what we're looking at here is how best to use copywriting and marketing techniques to assist your sales process and help you win more – and higher quality – clients. 
Let's look at e-mail marketing.  Forget about the quality of the writing to begin with.  A major component in achieving success is your database.  Do you have a solid 'opt-in' list – or do you buy-in commercial data?  Apart from having a major effect on conversion rates, the type of database will also affect how your material should be written.  Having your own data implies a certain amount of familiarity with your audience.  To an extent, we're talking Customer Relationship Marketing (CRM) here.  Writing for complete strangers, on the other hand, may require a multi-stage approach where familiarity has to be 'earned' over a period of time. 
Closely related to e-mailing is the powerful medium of newsletter marketing.  Similar comments apply to the database situation.  What matters equally – from a copywriting perspective – is the tone and quality of your newsletter content, as well as the relevance of the overall message to your target audience.  Ideally, the collection of stories included in your newsletter should follow a theme that runs through the bigger picture of your marketing strategy for that particular period. 
Another proven marketing tool (and one that is becoming unnecessarily sidelined) is the sales letter – or direct mail package.  High postage costs aside, the sales letter has always been the perfect marketing tool for talking one-to-one with your prospects.  Providing you can source a quality mailing list (or, even better, use a list you've developed yourself), the 'solus' nature of a letter or mail-pack has enormous power.  It's a great way to break down the barriers before a sales call.  A letter can generate leads, interest, familiarity, links to your website and a dozen other priceless marketing outcomes. 
In the online sphere… you need to make sure that the content of your website pages carry natural authority.  Not only is this important for your credibility with potential and existing clients.  Original and powerfully-written web content is now a major factor in search engine optimisation (SEO) success.  Other activities to factor-in include writing regular blog posts on your website as well as substantial articles and guest blog posts for distribution to high authority, industry-relevant websites and bloggers. 
An indispensable aspect of marketing nowadays is social media.  Your blog should be the powerhouse of this activity, providing the main leverage for your firm's news, activities and editorial content on sites such as LinkedIn, Facebook, Twitter and Google+. 
Online PR is another complementary marketing activity that should also run alongside an ongoing offline PR programme.  Linked to this is a host of offline activity which has traditionally been part of the marketing mix, including advertising, printed marketing collateral and so on. 
The list above is far from exhaustive.  It's important to bear in mind, however, that all these activities would benefit from the input of a professional copywriter.  By employing a knowledgeable and versatile freelancer, you will not only leave yourself free to focus on what you do best.  You will also achieve your aim of converting potential clients and growing your business organically, reliably and cost-effectively. 
About the author:
Mike Beeson is a highly experienced UK copywriter with a specific interest in recruitment and employment issues.  Mike's company, Buzzwords Limited, was established over 20 years ago and is located in Knutsford, Cheshire (south Manchester).